About Us
Learn about the folks at Deluxe Interactive Services!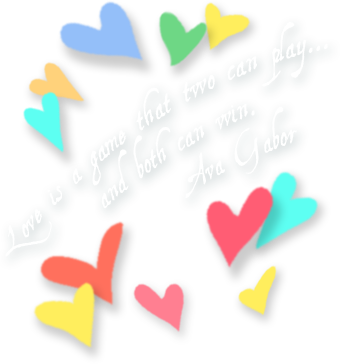 Deluxe Interactive Services is a small, Birmingham, Alabama based web design and development company made up of the husband and wife team of Richard Kirby and Jean Campbell. We have more than 45 years of combined creative experience between us and enjoy helping small businesses get their web presence off the ground or up to current standards in the most efficient way possible.
Our Philosophy
Our goal is to have a "win-win" relationship with each and every client. We believe this world is a land of plenty with enough for all. We want you to reap the rewards of our dedicated work. Our mission is to become one of your team and many others in a network of businesses that believe in good will and equanimity. What does that mean to you? We're not happy till you are.


Jean Campbell
Alabama graphic artist and designer Jean Campbell has been bringing imagination to the computer screen since 1988. Her experience and imagination are the driving forces behind Deluxe Interactive Services.
Jean attended the University of Montevallo, where she graduated with a degree in fine arts. Following college, marriage, and two daughters, Jean returned to the Birmingham area, working both in fine arts and a new discipline: Digital artwork on the computer. She worked with several leading software companies in the region, creating illustrations, animations, and web presences for clients such as United Cerebral Palsy, Digital Equipment Corp., and Intel. She has also had a number of her paintings featured in galleries and exhibitions in the area.
With Deluxe Interactive Services, Jean is working to bring her particular brand of design and artwork to a broader audience on the internet. "I enjoy working with clients to come up with a concept, then taking all the bits and pieces and putting them together to come up with a fantastic image, or web design, or landing page," she says. "We believe in a partnership relationship with our clients, with a goal off all parties coming out ahead."


Richard Kirby
Richard Kirby is the resident wordsmith, technical maestro, and jack-of-all-trades at Deluxe Interactive Services of Birmingham, Alabama. A long-time writer with a background in marketing and journalism, Richard writes the majority of the blog posts (and the site copy) for deluxedelivers.com and also takes many of the pictures Jean uses in her photo compositions.
Born in Anniston, Alabama, Richard grew up in the Birmingham area and attended Auburn University where he studied journalism. After college and several years in the newspaper industry in Mississippi, Richard returned to Birmingham and worked in marketing and the service industry before joining Jean and embarking on a new full-time career with Deluxe Interactive Services.
With his diverse professional background, clients can tap into Richard's wide variety of talents. In addition to his web work, he can often be found creating layouts for print newsletters, working with social media, and figuring out that perfect way to get a client's message across to a specific audience.